WE MAKE YOU FIT FOR MEDICAL
Growing requirements in the plastics industry demand a complete understanding of product requirements, material behaviour and characterization methods. With our experience we efficiently support your projects, test campaigns and failure analyses. We do this by closing the gaps between material/component suppliers, laboratories and medical OEM's.
3 Reviews
Managing Director
Knowledgeable team with deep experience in material science and processes within the medical industry.
Very good support!
Consultants from Polyneers gave us good consulting for our products and projects. Very good knowledge of the Healthcare industry with great market insights .
Great insights into sterilisation
Very helpful session with Polyneers on gaining some further insights into sterilising medical devices: different techniques, pros and cons and applicable standards.
It is our mission to provide the greatest value to you. This is why we are constantly expanding our network with competent partners. We and our partners will only support, if our expertise fits your matter - only then we can provide an added value.
"True experts recognize the limits of what they know and what they do not know."
The Art of Thinking Clearly, Rolf Dobelli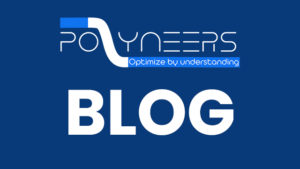 Find news and interesting facts about medical plastics on this blog.
Weiterlesen »