WE MAKE YOU FIT FOR MEDICAL
Steigende Anforderungen in der Kunststoffindustrie erfordern ein ganzheitliches Verständnis von Produktanforderungen, Materialeigenschaften und Analysemethoden. Mit unserer Erfahrung bringen wir ihre Projekte sowie Fehleranalysen und Testkampagnen effizient voran, indem wir vorhandene Verständnislücken zwischen Laboren, Materiallieferanten und Inverkehrbringern schließen.
"Gemeinsam mit Herrn Dr. Kremser und Herrn Fiandaca habe ich mehrere strategische Projekte und herausfordernde Fragestellungen im globalen Umfeld bei B.Braun Melsungen bearbeitet und erfolgreich abgeschlossen. Durch ihre Expertise im Bereich chemischer und physikalischer Analysen bieten die Polyneers gerade als Team den entscheidenden Mehrwert, um zielgerichtet Lösungen zu finden."
"Bei Schadensanalysen braucht es neben fachlicher Expertise auch die Fähigkeit, die Ergebnisse richtig zu interpretieren. Herr Fiandaca hat beides, geht gleichzeitig strukturiert vor und verknüpft so die Ergebnisse zur richtigen Ursachenfindung. Gerade in kritischen Situationen unter Zeitdruck wird so der Schlüssel zur Lösung schnell gefunden."
"Herr Dr. Kremser zeichnet sich besonders durch seine Expertise im Bereich anforderungsgerechter Kunststoffauswahl für Medizinprodukte aus."
"Mit der Firma Polyneers haben Sie den perfekten Partner an Ihrer Seite, um in der Medizintechnik werkstoffbedingte Probleme zu vermeiden."
"Our first experience with Polyneers was very positive. All our questions were answered in a very structured way with a lot of valuable additional information which will help us to move forward with our projects."
Es ist unsere Aufgabe für Sie den bestmöglichen Mehrwert zu erreichen. Daher sind wir ständig dabei, unser Netzwerk und unsere Partner sinnvoll zu unserer Expertise zu ergänzen. Nur wenn Ihr Anliegen in unser Kompetenzfeld oder das unserer Partner fällt, können wir Ihnen einen Mehrwert wirklich garantieren – und auch nur dann werden wir unsere Dienstleistung anbieten.
"Wirklich Wissende wissen, was sie wissen – und was nicht."
Die Kunst des klaren Denkens, Rolf Dobelli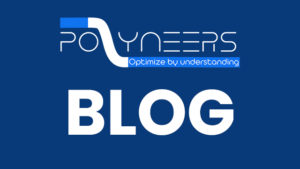 Find news and interesting facts about medical plastics on this blog.
Weiterlesen »
oder kontaktieren Sie uns direkt über das Formular:
2 Reviews
Very good support!
Consultants from Polyneers gave us good consulting for our products and projects. Very good knowledge of the Healthcare industry with great market insights .
Great insights into sterilisation
Very helpful session with Polyneers on gaining some further insights into sterilising medical devices: different techniques, pros and cons and applicable standards.